You're not leaving before you get one more eye-popping shot I took as we walked out the gate of the Monster Park, looking up toward the hilltop town of Bomarzo itself as low clouds brushed past.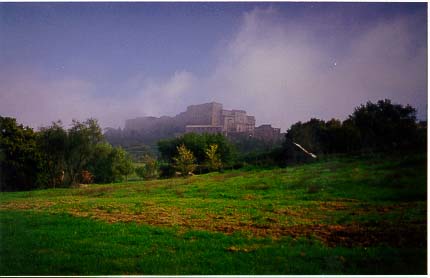 Easily one of my favorite photos I took in Italy. I thought it deserved a page all its own.
Okay, now you can take off and get back on the bus.