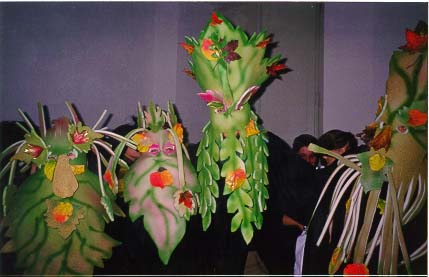 I'm not sure if they're dressed as the Fruit Of The Loom guys or a foam rubber Enchanted Forest, but they sure were cool to look at all night.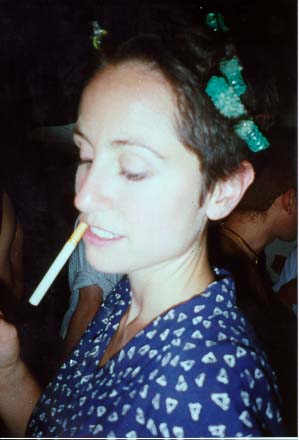 The Hausfrau, inspired by Cindy Sherman perhaps?
As the party reached a peak, the electricity suddenly went out, leaving the house band in a lurch. So they did what any self-respecting garage band would do - they picked up some percussion instruments and led a drum jam for the better part of an hour.