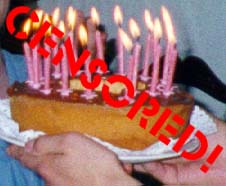 Sorry, but regulations at this time do not permit me to show you pictures from our toga party. Our WHAT, you ask? Yes, our toga party. What did you think I said? Hey, we were college students, having been in Rome for about two weeks, feeling that we had marched around town nonstop for about that long, and we needed to blow off some steam. So we had a toga party to celebrate the birthday of one of the grad students. Trust me, if you were a college student living in Rome, you would too.
Ahhhh, memories. Did I mention we had a limbo contest at the toga party? Sorry, regulations do not permit me to show you those pictures at this time.
Did I mention that when twenty college students in Italy throw a party, every one of them brings wine?