Looking up from the Nymphaeum into the loggia at the Villa Giulia.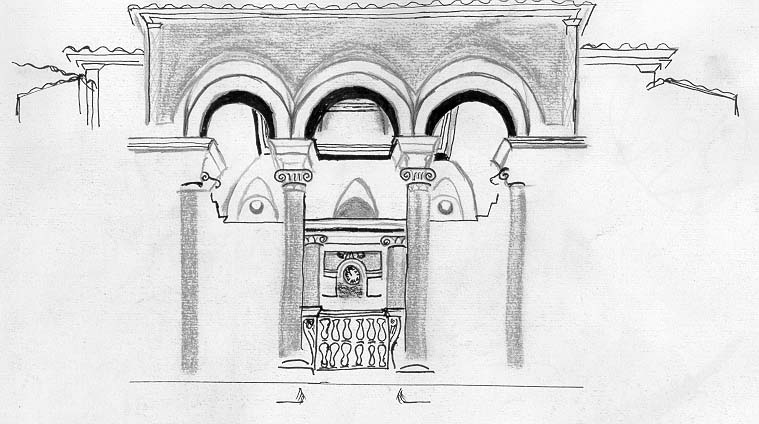 I need to make more rapid-fire sketch/study drawings instead of trying to be architectural about it. It took me way too long to come up with what little went onto this piece of paper.
back to kellytravels index page | would you believe ... MORE walking?!